It's National Battery Day! Batteries play a critical role in keeping your mobile sales and delivery operations running.
How well your mobile devices perform depends in great part on the batteries that charge them.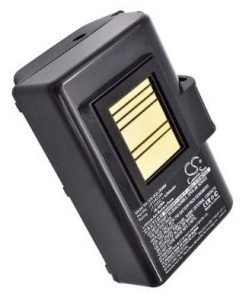 When they're not working well, neither are your employees – impacting productivity, customer service, and profitability. In the food and beverage industry, having the right technology is essential to having a profitable business. Keeping your distribution resources connected starts with the handheld computer they are running your enterprise solutions on. Powered by rechargeable lithium-ion batteries, your handheld computers can now include smart battery technology to ensure that your sales and operations are productive every minute of every day.
How do batteries play a role in keeping our solutions running smoothly?
CIS Group is known for innovating scalable cloud software solutions that can be deployed to multiple platforms and devices.  Whether automating your sales activities in the form of a  Sales Force Automation (SFA) application for representatives and merchandisers or to run your Route accounting, Direct Store Delivery (DSD) operations, staying connected relies on good battery management practices. Here are a few tips to keep your mobile workers powered up:
Get smart batteries that include battery diagnostic technology to help track charge cycles and monitor overall battery health
Replace your batteries before they cause operational downtime not once your users complain
Use an MDM (Mobile Device Management) solution to monitor battery status in real-time and set up alerts to prevent downtime
Use the right battery for your device and use case, not all batteries are created equal. Make sure the battery you are using is approved by the equipment manufacturer
Last year we saw over 6 million client transactions completed by our customers on mobile devices, YES, 6 million! That's a lot of transactions; could you imagine 6 million transactions without handheld computers, writing them all by hand, and having the drivers bringing the paper invoices back to the office to input and file! Of course, all these devices require batteries. As a rule of thumb, after 500 cycles, most batteries start to show diminishing returns and should be replaced.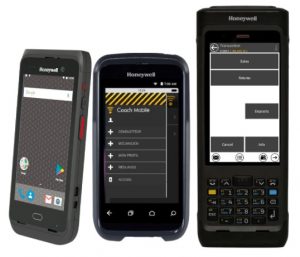 Learn more about our solutions.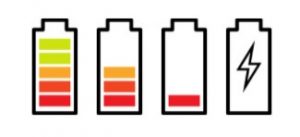 Mélanie Rock is our resident expert in the sales and delivery operations and knows just what your company will need to succeed on the road or in-store.
Contact Mélanie Rock for all your, Battery, ruggedized hardware, and accessories. She can also introduce you to our software solutions to better meet your operational needs.
CIS Group – Marketing Coordinator