IBIE – International Baking Industry Expo – Las Vegas, 2022
Advancing the future of baking together, the International Baking Industry Exposition (IBIE) is the largest event in the Western Hemisphere, bringing together all segments of the grain-based foods industry supply chain. Owned by the American Bakers Association (ABA) and the Bakery Equipment Manufacturers and Allieds (BEMA), and supported by the Retail Bakers of America (RBA), this non-profit event sees all its proceeds invested back into the grain-based food industry.
American Bakers Association (ABA)
CIS Group is a proud American Bakers Association (ABA)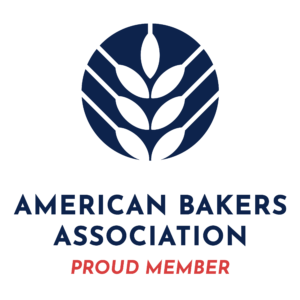 member and we have been exhibiting at the IBIE trade show since 2010. Held in Las Vegas every three years, IBIE gathers the baking community to fuel the next generation of bakers, promote economic growth, educate and advance the future of baking together. This one-of-a-kind event allows us to meet with our clients and other industry leaders from the bakery industry. With the latest innovations, new ingredient formulations, game-changing insights, and an unbeatable sense of community, it's a one-stop shop for all baking professionals. Join the global industry leaders in Las Vegas, where you'll find the power to keep your business going strong.
CIS Group realigned its business practices and improved its operations to become even more efficient in deploying state-of-the-art solutions for mobile sales and delivery.
Taking part in tradeshow events contributes tremendously to our success, which measures itself in terms of no less than eighty new client companies this decade. In the last year alone, many hundreds of new users have come to rely on CIS solutions.
What can you expect from CIS at the largest trade event for the baking industry in the Western Hemisphere?
Our Companion® solution is presently used by a good number of major players in the agrifood industry, including, bakeries such as Turano Baking, Bermudez Biscuit, Kiss Baking, St-Méthode Bakery, and many more. We will be showcasing our Companion® Route application on Honeywell's latest handheld equipment and showing quick demos of how your route sales and delivery team members will benefit from our solutions. Come by the booth and see how we can help you execute your DSD routes more efficiently and empower your sales and merchandising teams.
Watch our YouTube videos and learn more about the different features and solutions offered by CIS Group.
Drive OPERATIONAL EFFICIENCY with best-in-class DSD/Route Accounting Solution.
Meet our sales team at the IBIE this September 18-21, sign up to join us with your 20% off discount registration link! (code- EXH7520)
Here's who you can expect to chat with at booth 7520:
Eric Tessier – President, Chief Executive Officer
Julie Des Roches – Vice President of Sales
Nicolas Racine – Sales Manager, US & Caribbean
Mélanie Rock – Strategic Account Manager
Melanie Ladouceur – Marketing Coordinator
Want to grab some time at the show to connect with a member of our team?
Contact us and schedule a time or pass by the booth.
We invite you to join us at IBIE 2022, our booth is number 7520, and we will be happy to see you there to learn about your sales and delivery operations and discuss your projects!
More about IBIE-
IBIE 2022 is taking place at the Las Vegas Convention Center, 3150 Paradise Road, Las Vegas, NV 89109.
IBIE was founded by the American Bakers Association (ABA) and the Bakery Equipment Manufacturers and Allieds (BEMA) to provide a forum to connect bakers with suppliers to further the good of the industry. Welcoming baking industry professionals from every segment and in every role, IBIE delivers incredible benefits in one streamlined event.
IBIE 2019 broke records, with the largest show floor in the event's 100-year history—and the 2022 event promises to build on that momentum. The triennial show is expected to draw approximately 1,000 exhibitors and 23,000 baking professionals. Recognized as one of the Fastest 50 of Growing U.S. Trade Shows in 2016 and features on two Top-100 expo lists in 2019, IBIE is the destination for everyone in baking. Reunite with your colleagues and meet a dynamic range of industry professionals for dedicated networking events, productive meetings, and collective success.
We look forward to seeing you at IBIE 2022!
Melanie Ladouceur
CIS Group – Marketing Coordinator