SAINT-JÉRÔME COMPANY KEEPS TAKING NORTH AMERICA BY STORM
SaaS software, new design, new logo, new brand, new executive team. CIS Group has practically reinvented itself in the last year. "CIS 2.0" is putting our values first and continuing to develop for the future!
For years, CIS Group has been at the top of the industry, creating new, different, and innovative software solutions. Thanks to all those years of building and developing our solutions – learning from our clients, partners, colleagues – and to our passion for innovation, we have the opportunity and privilege to showcase the new, the different, the innovative CIS 2.0.
2021 was the year of change for CIS, as we had announced in June. CIS Group appointed a new executive team to enhance its leadership position in the industry. Éric Tessier took over as president and CEO from company founder Jacques Tessier. "We see huge opportunities in a vast playing field in the years ahead," Tessier said. "With our vision and spirit of collaboration with clients and partners, we intend to make the most of it." To ensure the progress of CIS Group, Mr. Tessier made it his mission to keep up with the demand and restructure the way we traditionally did business.
Last week Eric Tessier announced more strategic changes within the company.
Joël Desjardins is pleased to join the Companion® REP2 – SFA Team as Product Owner
32 years and counting with CIS, he has not only developed his experience but our software solutions!  Previously operating in the Sales team as Strategic Director Mobile Solutions, Joël will now devote his strengths to working in partnership with our clients and the ROCKET Team as Product Owner.
Eric Simonneau joins our team on June 20th, as SCRUM Master for our DSD / MEC and SFA / Rocket teams.
Eric brings to our team over 25 years of experience in information technology. In his career, he has worked both as a project manager in software solution implementation and as a development team manager. Eric was also the owner of his own network solution firm. His role as SCRUM Master will be, among other things, to ensure fluidity of work within our customer experience teams, to ensure alignment with our product teams, and to carry out reviews and budget planning with customers.
Cyrille Vaucelle joins the Research and Development team as Product Manager.
Having been with the company for over 12 years, Cyrille will join the Research and Development team as Product Manager. In this role, and with the help of the Product Owners, Cyrille will help define the medium and long-term vision of our products while ensuring that all the stakeholders, both internal and external, are well aligned. Cyrille will ensure that our products provide maximum value to our customers.
Stéphane Lepage is appointed Enterprise data and analytics director
Stéphane will lead the data analytics portfolio within our various product development teams. Reporting in the DSD, SFA and Transport solutions will be transposed to Power BI. This new key function will guide the strategic decisions of our customers and employees to enable decision-making based on data and facts from our different solutions.
François Papillon will replace Stéphane Lepage as Transport Solutions Product Director
François arrived at CIS in October 2021, with a great background in terms of customer experience and the design of Web solutions. He took on a new role at CIS, as Products & Marketing UX / UI Director. His first mission was to support the Transportation group so that a full-scale online version of CIS Bus Charter could be marketed. Now he will lead the Transport Solutions team as we move forward with the commercialization of our solutions.
Paul Potsou becomes Quality Assurance Analyst in the REP2/SKU store team
With more than 20 years of experience at CIS, Paul brings his knowledge of our clients' processes and his expertise "in the field" to this new role. In order to design, write, set up and execute the various tests that will enable the continuous delivery of full scale, high-quality products.
Marie-Josée Joly-Filion is promoted as an integrator in the DSD – SWAT Team
Marie-Josee has been with CIS for 17 years. She will bring her experience from being Customer Support Coordinator. Knowing what the clients need and how to respond to problems and demands efficiently.
Mona Roy joins the sales team to support the transportation sales
Mona has 13 years' experience in sales and customer service within the transportation industry, and will no doubt bring a brilliant contribution.
Mélanie Rock is officially promoted to Account Manager
Having been with the company for over 10 years Melanie has gotten not only to know our clients well. Above all she also knows our company inside and out. We are very pleased to have her grow with the company and bring her assets as an Account manager within the Sales team!
Louise Hamel comes out of retirement to support the sales team as Sales Coordinator
Previously employed by CIS for 34 years as Administration coordinator, and having collaborated on many of the structures and processes in place at CIS, she happily comes back to help us with our new branding and structure. We are thrilled to have Louise coming back.
As the market and the technologies evolve, driven by customer demands and competition, companies must proactively keep pace.
It is with the aim of creating ever more value for our customers and in the organization that we are making these changes to the organizational structure of CIS. They are part of our LONG-TERM VISION: PERFORMANCE-PRIDE-INNOVATION
CIS is revamping its image with a new brand identity.
CIS juggles with a variety of elements.
While our company has been continually growing, demands within the industry to automate the sales and delivery processes are soaring.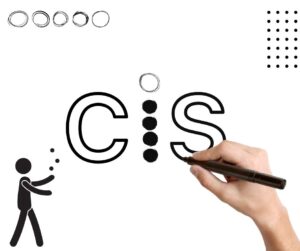 Everything from routes, distribution and transportation, to new products, points of sale, API's, schedules, and so much more, these are all evolving elements within an ever-growing industry!
CIS Group's mission is to offer a high-end solution, supported by quality service throughout the marketing process. The company has set itself a goal of developing new products that clearly meet customer expectations, while positioning itself as a world market leader.
New logo and brand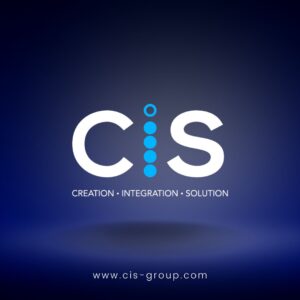 We recently launched our new logo at the SIAL tradeshow. This change of logo and brand symbolizes a new era at CIS. It led to revamping our website, with the constant desire to offer easy access to information. CIS Group has developed a simple and ergonomic site offering a reorganization of our products and services, as well as the addition of much more information.
Have you seen our new home page? We designed it for you.
SaaS versions of our software solutions
We have been developing SaaS versions of our various software solutions in the past year. The advantage is that we allow all our users to benefit from new features and continuous updates and improvements. In addition to lowering initial costs and speeding up implementation.
In conclusion many things are new, but the basic idea behind CIS Group remains the same: putting our values forward, with our clients, partners, and employees.
Passion • Integrity • Engagement • Convenience • Transparence • Collaboration

The brand's aim has always been to create technology and drive OPERATIONAL EFFICIENCY with best-in-class software solutions!
Do not hesitate to send us your comments using the contact form. Hoping you will appreciate our new look; and enjoy navigating and discovering what CIS has to offer.
Marketing Coordinator