Beer & Wine Distributors are Improving Operations Using Industry-leading Technologies
The alcohol distribution industry in 2021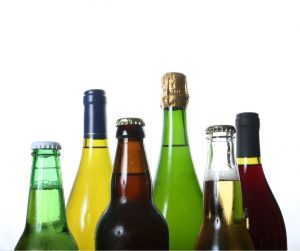 In the alcoholic beverage industry, delivery is very demanding! Distributors need to minimize the time that products spend in the supply chain and delivery process. Above all, there is the fierce competition your industry faces, and the fast-growing markets.
From artisan to large batch producers of either wine, beer, or spirits, all are vying to the best possible spot on the market.
Companies must then choose optimally efficient management software for the delivery of their alcoholic drinks directly to the merchants.
Choosing software for B2B alcohol distribution 
The Companion® Suite offers exclusive features that will improve the distribution of your alcoholic beverages: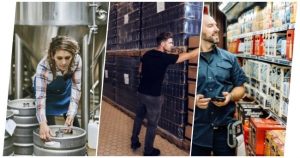 Management of containers and deposits
Control of freebies and volume programs
Management of multiple and complex taxes
Pallet management
Using an automated DSD system will allow the administrative staff of alcoholic beverage companies, to concentrate more exclusively on activities that carry higher added value. For example, in the management of the day's routes, it will help cut the time spent dealing with gaps that must be reconciled.
These solutions are dedicated to improving your route accounting and distribution operations
Companion® SKU store– An efficient B2B web-ordering tool to increase your sales & efficiency. Your customers can place their order anytime, from anywhere, on any device.
Companion® Route– Direct Store Delivery and route accounting solution, run on rugged computers or mobile phones.
Companion® Rep– CRM developed to remarkably improve the power of your sales force! A robust and proven software solution to automate the entire workflow of your representatives during customer visits in-store or on-site. A complete go-to-market solution covering all SFA and CRM processes.

Why you should book a demo 
Is your company still entering all the paper invoices coming back to the office from your drivers and sales representatives? Having to manually re-enter the data is inefficient and can also lead to errors, which are costly!
Or maybe it is that your current software is not meeting your needs. Why continue to pay for something that you are not happy with?
CIS Group CIS has preconfigured packages for a variety of industries, such as Bakery, Snacks, Beverages, or Dairy. These which include the standard functionalities that 99% of users need out of the box.
These solutions, integrated with your back-end accounting software, can be implemented in as little as 28 days and don't require a big investment in time or money to get started. ​
​Since everything is installed in the Cloud, there are no servers to purchase or prepare. Training is easy and straightforward, and you can continue to grow and add features when you need them. ​
​If one of our packaged versions isn't enough or you would like us to consult or analyze your requirements, CIS can help! Our experts have many years of experience working with companies in your industry, and can help to ensure your project is a success!
Sales and Digital Communications Coordinator