Why DSD is the right choice for distributors in the beverage industry?
The Beverage industry in 2021
In 2021, there are a growing number of distribution companies in both the alcoholic and non-alcoholic beverage industries. There are so many categories within the beverage industry.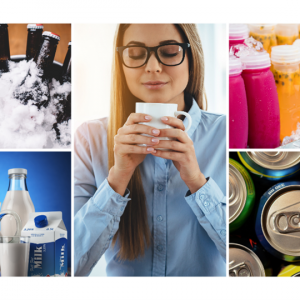 Beer
Juice
Milk (Dairy & Non-Dairy)
Wine
Soda
Water (pure, flavored, sparkling)
Tea
Coffee
Energy
And so many more
What are the challenges in the beverage industry?
Meanwhile, so many challenges are faced in the food and beverage industry. Firstly, it is one of the fastest moving industries due to consumer demands, manufacturing, packaging, flavors, storage, transport and so much more! Secondly, we will never stop consumption in the food and beverage industry. It is not only a "want" but a need.
There are many strict regulations to follow when it comes to the distribution of food and drink products. Most importantly, compliance with these rules is necessary to guarantee the products' freshness and quality.
Having over 43 years of experience in the industry, we have learned many of these challenges working in collaboration with our customers to facilitate software solutions specifically for the beverage industry.
What is DSD?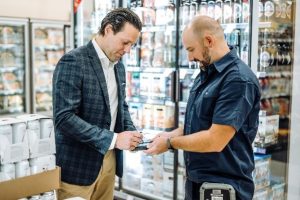 Direct Store Delivery (DSD) is the preferred method of distribution for manufacturers who wish to get their products themselves to retail stores or points of consumption. Consequently, a first advantage of this choice is that they avoid the need for third-party logistics companies. Often practiced in the food & beverage industry, it serves well to move products with shorter shelf life and higher supply chain velocity.
Why CIS-Companion® Route is the right choice for the beverage industry?
It supports an optimal and efficient management of the delivery of your beverage products directly to the merchants. Our DSD solution reminds the driver of the activities to prioritize and messages from the office before leaving the warehouse. This information also helps him during each delivery, promoting efficient
work through every part of his day.
Above all, tracking inventory is key to any company, return on investment can also be generated by your beverage business' ability to serve a customer more efficiently. The same goes for the ability to devote more time to sales or prospecting activities.
However, to enable the distribution industry to realize its full potential, industry players must find creative ways to improve their efficiency to meet consumer demand. These will also be assets to face competition and ensure the company's financial health.
Simplifying the delivery drivers' daily tasks will ensure that they focus on the right activities. This way they can maximize productivity and improve your bottom line.
CIS-Companion® Route enables efficiency for sales, delivery, orders, invoicing, signature capture, asset tracking, collection, settlements, and so much more.
Plans and packages
Choose the package that best suits your business needs and those of your delivery operations. Our software suites are designed to support your growth.
The solution is dedicated to improving your route accounting and distribution operations.
Rapid – Fast implementation in 28 days
Professional – Implementation in 90 days
Enterprise – Custom implementation
Opting for the automation of your processes or for an upgrade of your DSD solution will help you better position your business. It will allow you to optimize processes and remain competitive.
Learn which package is right for your business.
Protect your customers from ransomware?
Above all, at CIS Group we take cybersecurity very seriously. Therefore, we have implemented security measures, systems and procedures.
CIS Group is an ISO/IEC 27001 certified enterprise. This is a world standard (and includes the ISO/IEC 27002 good practice guidelines) for informational assets security management. It specifies the requirements of an Information Security Management System (ISMS).

Most importantly, CIS Group takes great pride in what we do, no matter the plan or package you choose. In conclusion, automating your business with the CIS-Companion® Route software solution is a great choice. It is your way to keep your business moving forward and to deal with today's challenges.
Sales and Digital Communications Coordinator