Strong partnership to reinforce the connectivity between EDI and Mobile Sales & Delivery
What is EDI?

Electronic Data Interchange (EDI) is the exchange of business documents between organizations through the Internet. This method is used to replace traditional faxing and bringing paper invoices back to the office, where they finally can be sent to the other party. EDI improves efficiency and speed, while eliminating manual data entry and reducing errors.
Did you know that more than 98% of retail chains require invoices to be sent via EDI?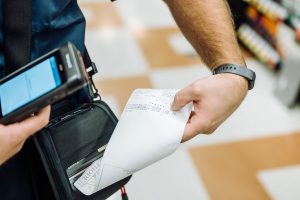 Wouldn't it be convenient if those invoices could be sent as soon as they are signed upon delivery?
Making your delivery drivers able to capture a stamp or a signature on their ruggedized handheld computer, equipped with CIS-Companion® Route. You can also rely on their remote communication to automatically send the invoices directly to your office.
As the CIS-Companion® Suite is interfaced with Vantree's EDI solution, data integrity is preserved by eliminating the need for data re-entry. Your customers can receive and send documents such as EDI 850 Purchase Orders, EDI 856 ASNs and EDI 810 Invoices.
This EDI integration shortens the collection process by at least 25%, meaning no more payment delays!
Vantree and CIS manage the entire process on your behalf

We have been working together for over 27 years. Establishing a strong partnership with more than 70 years of combined experience between both companies. Over a dozen happy mutual customers are using Vantree and CIS tools today.
Keeping in mind the costs of running your sales and delivery operations, simplicity, flexibility, and dependability are essential.
CIS Group offers different plans and packages with the Companion® Route software to better meet the needs of your business. When shopping for a software solution, you will want to look for a platform that is simple to implement. And, requires a low or moderate level of training for your employees – depending on your supply chain's (route accounting) complexity. In addition to being simple and easy to use, you will also want if to be highly flexible. So that you can, as you start, customize features the way you wish. On the other hand, if a short implementation period is a key preoccupation for you; CIS offers a solution preconfigured with the features most commonly used in your specific industry, to get your business started in the least time possible.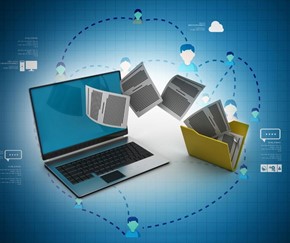 A custom-made EDI solution allows you to transfer data and documents precisely as per your business requirements, making your activities more effective, smooth, and cost-efficient in the end.
Thanks to a partnership with Vantree, CIS can meet all your EDI requirements with your DSD process!
Contact us and let us answer your questions
Whether you have questions about your Route accounting or about EDI, contact us or our partner Vantree today for more information.
Sales and Digital Communications Coordinator