Get Started Within A Month!
28 Day – Implementation
Minimal On-boarding Costs
Out of the box solution
A scalable solution as your business evolves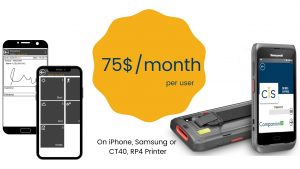 Mobile and store inventory management
Deliveries
Orders & Invoices
Returns
Reporting
Route reconciliation
CIS Group has pre-configured packages for Bakery, Snack, Beverage, or Dairy that include the standard functionalities 99% of our customers use.
These out-of-the-box solutions come integrated with Quickbooks Online and can be implemented in as little as 28 days while they don't require a big investment in time or money to get started.
Since everything is installed in the Cloud, there are no servers to purchase or prepare. Training is easy and straightforward. At any time you may choose to upgrade to the Professional or the Enterprise package and unleash numerous additional features.
Contact us for more details. Our experts have many years of experience working with companies in your industry and can help make sure your project is a success.