CIS Group USA: New Business Unit in Florida to Better Serve American and Caribbean Market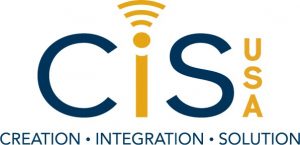 CIS Group proudly announces the creation of a new business unit, CIS Group USA, which will operate from a new office in Boca Raton, Florida. A dedicated team to serve the growing clientele in the US and the Caribbean has been appointed and will be led by Nicolas Racine, acting as Sales Manager, US, and the Caribbean.
CIS software solutions have gained a strong foothold in these countries already, with more than a thousand users relying on the Companion Suite for their daily activities. While maintaining the relations with existing clients, the team also intends to direct a lot of its efforts to attract new ones.
Moving closer to the customers, the Florida staff will have a greater capacity to quickly respond to their needs, for example with readier availability for short notice consulting visits – especially in the case of CIS customers in the Caribbean. In the same fashion, with the advantage of proximity, the strategy of intensified market development efforts is most likely to meet with great success, and significantly increase the customer base in that promising territory.
A major element of the strategy is to be attending, or exhibiting at, a much greater number of trade shows. CIS Group has already been taking part in some shows in the U.S.: the International Baking Industry Exposition (IBIE), the International Dairy Deli Bakery Association Show (IDDBA), the New England Food Show (NEFS) are examples. But the country offers a host of other similar events, attended by decision-makers in the agrifood or consumer packaged goods industries, and a number of these events will become major visibility opportunities.
After forty years of success for its parent company, the creation of CIS Group USA just bodes well for a lot more to come.