Bermudez Group: Now Six Affiliates Using CIS Group Companion Software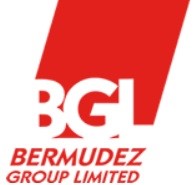 After nearly a decade of working with the Companion® Route Suite by CIS Group at five of its companies for Direct Store Delivery activities, Bermudez Group Limited has decided to implement the same software solution at another of its companies, Alimentos Bermudez in Costa Rica, as the latter opens a brand-new Distribution Centre to handle its own deliveries, serving some 2,000 customers.
The facility will handle and distribute the products it receives from the Alimentos factory in Costa Rica, as well as from Holiday Snacks Ltd. and Kiss Baking Company Ltd., in Trinidad – all being part of Bermudez Group. Initiating the delivery process, essential data will be pushed to the drivers' mobile devices: the truckload information, along with the customer list and visit sequence determined for each day of the week.
Drivers will be using the new 7-inch Android ScanPal EDA71 tablets, along with RP4 mobile printers, both from Honeywell. To document the products delivered, they may use bar code scanning or on-screen selection. Other functionalities available will allow order taking, payment collection, and electronic signature capture, while mobile printers serve to produce invoices and receipts.
Automated sales data consolidation facilitates truck inventory control at the end of the day, while the orders received, once transmitted from the mobile units to Companion Office, get compiled to create the truck loading lists of coming days. Numerous end-of-day reports contribute to the control of amounts collected, expenses, commissions, taxes, and so on. Lastly, the company may rely on CIS Group's Support Service twenty-four hours a day, seven days a week.
About Bermudez Group Limited
Bermudez Group is the expression of an adventurous family, begun by brothers José Rafael and José Angel, who set about to produce "salt biscuits". The Bermudez Biscuit Company was founded in 1923. Each successive generation added their own flair and flavor to the business, first by diversifying the portfolio of biscuits to include sweet biscuits, and then by venturing into new industries to produce bread, cake, and snacks. Four generations later, the Bermudez Group has more than 3000 employees spread across the Americas and has markets in the Caribbean, Central America, the USA, Canada, and the UK. Its companies are Bermudez Biscuit Company, Kiss Baking and Holiday Snacks in Trinidad, West India Biscuit Company in Barbados, Jamaica Biscuit Company, and Alimentos Bermudez in Costa Rica, whose 100% natural snacks include Soldanza Plantain, Cassava, and Dasheen Chips.
About CIS Group
CIS Group is one of the largest providers of direct store delivery (DSD) and sales force automation (SFA) solutions in North America. They have been creating innovative software solutions since 1977, always helping businesses optimize and streamline their unique business process, reducing operating costs, and having a positive impact on revenue. The extensive mobile experience of its team, its track record of several thousands of routes and reps automated, and its strong customer base in various industries make CIS a leading provider of software solutions for the mobile workforce.
For further information, please contact us or ;
Sales Manager, US & Caribbean
CIS Group USA